Processing Charges
ER Publications includes only open access journals which allow all interested readers to view, download, print, and redistribute any article without a subscription, enabling far greater distribution of an author's work than the traditional subscription-based publishing model. free softcopy of certificates, free DOI to all articles, high impact factor, lowest cost publication charges. publish paper in 1 day. fastest publication in 24 hrs. In Open access Publication, Paper Processing Charges replace subscription charges and allow publishers to make the full-text of every published article freely available to all interested readers.
There is a small charge for the publication of a paper as author(s) of each accepted paper is required to pay online maintenance/processing charges (revised charges) given as:
Processing Charges : USD 50 - Per Article (For Foreign Authors Only)
: INR 1500 - Per Article (For Indian Authors Only)
Publication Certificate : Free Certificate for All Authors
DOI Number : Free DOI to All Articles
Hardcopy of Journal : INR 500 - Per Author (Indian) only
Different ways of depositing Processing charges:
There are following different ways of depositing processing fees for the publication of accepted articles. The authors can choose any option according to his/her suitability:
SCAN & Pay to this QR Code: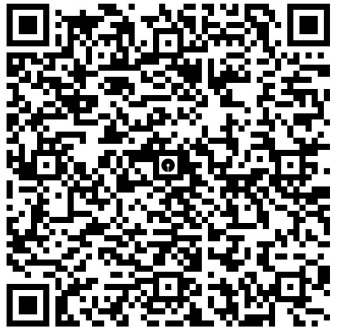 UPI Id: erpub@sbi
• By GPay / PhonePe / PayTm at : 8607698989
• By Clicking PAY NOW button on our website.
• By depositing fees in near bank branch:
Anyone can deposit fees directly by going nearby bank branch in the account numbers mentioned in the acceptance letter mailed to the author(s).
• By ATM to ATM transfer:
Anyone can transfer the requisite fees through ATM to ATM transfer. All the details will be mentioned in your Acceptance Letter.
• By online net banking:
Author can also use online net banking for transferring fees in the given account in acceptance letter by activating their net banking option.
• By Western Union Transfer:
Authors can also use this way for depositing fees. All the information can be obtained by mailing us at erpublications@gmail.com
• Paypal:
This is another alternate way for the authors to deposit fees. The Authors can pay fees anytime by credit card/debit card/visa card/master card as follows online process.
International Authors can Click on this link & Pay : https://www.paypal.me/research2021
Also You may Visit : https://www.paypal.com/in/webapps/mpp/send-payments-online and by using the "Send Money" option, you may transfer the funds to e-mail "erpublications@gmail.com" and send us the payment/transaction proof.